We'd love to hear your thoughts on our website. This will help us continue to improve the experience you have while visiting our website and the content we have.
Consultant - Mr Laxmi Chaudhari
Mr Chaudhari underwent training in Obstetrics & Gynaecology up to Consultant level in India. His specialist skills are ultrasound scanning, general gynaecology, and infertility. After working for two years in South London he joined the unit in 2011 and now works as a Consultant specialising in fertility. He also continues to practice obstetrics and gynaecology and has a weekly theatre list here at Calderdale.
Consultant - Dr Sumita Bhuiya
Sumita qualified as a doctor in India and continued her post graduate training in Yorkshire. She conducted research in infertility receiving a MD from the University of Leeds. She commenced as a full time consultant in obstetrics and gynaecology at Airedale hospital from 2010. She is committed to providing high quality care and has a specialist interest in fertility.
Consultant Urologist - Karol Rogawski
Karol qualified in Poland at Pomeranian Medical Academy in Szczecin in 1980. His entire post graduate training was undertaken at Johannesburg Teaching Hospitals (1984-1991) and then in Leeds Teaching Hospitals (1992-1994). He worked from 1994-1995 in Hull, after which he undertook his first consultant's post in Calderdale, at the Royal Halifax Infirmary (1995). Since 1998 he has been a trainer in Urology across the West Yorkshire region to which 20 consultant Urologists still continue to practice.
He has been participating in running the joint Male Fertility Clinic at Yorkshire Fertility since 1997.
Advanced Nurse Practitioner - Helen Gibbons
Helen qualified as nurse in 1997 at Bradford University and has worked for Calderdale & Huddersfield NHS Trust since then. Before working in Assisted Conception she worked in women's health on the gynaecology ward and early pregnancy unit. Helen is presently our Advanced Practitioner and has completed her Nurse Prescribers course.
Clinical Lead Nurse - Gemma Abbott
Gemma came from a career in A&E here at Calderdale. She has undergone her fertility module at Edge Hill University along side her fertility scanning course. Gemma is our Clinical Lead Nurse and oversees the day to day running of the fertility clinic. She is also our egg donation coordinator and runs the programme for egg donation treatment.
Fertility Nurse Specialist- Emma Clayton
Emma qualified as a registered nurse in 2007 with a Dip H E in adult nursing and worked on a general surgical ward at Dewsbury Hospital. In 2008 she went to work at St James Hospital, Leeds to work on surgical high dependency and intensive care, to persue her career in critical care. In 2009 she completed her degree in acute illness. She then went on in 2010 to commence her midwifery training. Upon completion of her degree in 2012 she practiced as a midwife at St James for 2 years where she developed an interest in couples who had been through fertility treatments. In 2014 she returned to nursing in critical care at Dewsbury.
Emma joined the team at Yorkshire Fertility to pursue a career in fertility and is now a qualified Fertility Nurse Specialist.
Fertility Nurse Specialist - Michelle Berry
Michelle qualified in 2004 at Huddersfield University following which she worked in A&E at Calderdale. She then went on to spend 9 years as a Practice Nurse where she developed a special interest in women's health including contraception and sexual health. After the premature birth of her daughter in 2012 Michelle became a volunteer for the charity BLISS, supporting families who spend time on the Special Care Baby Unit, where she provides a close link to the neonatal unit in Calderdale.
After completing the infertility in practice module and scanning course Michelle has continued to grow and gain experience to become a senior member of the nursing team.
Fertility Nurse Specialist - Danielle Collier
Danielle joined our team in 2018 from a previous nursing background. Danielle has completed her infertility in practice and scanning module and is now gaining more experience in ultrasound scanning in clinic. Danielle is our Sperm Donation Lead and runs our Sperm Donation progamme within the clinic.
Fertility Nurse Specialist - Susie Best
Susie qualified as a registered nurse from Bradford in 1996. After working on various wards in 1999 she began to work as a staff nurse in the gynaecology outpatient department at Calderdale. In 2005 Susie went to Leeds University to complete the Fertility course module and soon after secured a post here at Yorkshire Fertility. She completed her specialised scan training at LGI and has remained on the unit since then. Susie further completed the updated pelvic ultrasound course in 2017 from Edge Hill University.
Fertility Nurse Specialist - Karen Meadows
Karen qualified as a nurse in 1991 and have worked in a few different specialities over the years. However Karen's true interest was always in women's health. She worked for 2 years in Sexual Health and then decided to move to Fertility at Leeds in 1999. She has been within this speciality ever since. Karen enjoys her role immensely and would not consider doing anything else.
Specialist Fertility Midwife - Clare Briggs
Clare qualified as a midwife in 2018 at Huddersfield University and initially worked at Pennine Acute Trust before moving to CHFT, providing antenatal, labour and postnatal care over the last 3 years. She developed an interest in fertility as a student after spending a day on placement with Yorkshire Fertility, which has continued through her support and care as a registered midwife of women and their partners who have had fertility treatment. She has joined the team to pursue a career in fertility where she has completed specialist training.
Fertility Nurse - Beth Collins
Beth qualified as a nurse from The University of Huddersfield in 2019, since then has worked within an Acute Cardiology Unit at Calderdale Royal. Beth has always had an interest in Women's Health and Fertility since being a Student Nurse and has joined the team where she will undergo clinical training to become a Fertility Nurse Specialist
Wendy Wood - Health Care Assistant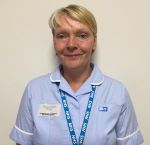 Wendy has worked on the children's ward, also children's community nursing team. Wendy has now moved to work with us as a Health Care Assistant.
Tracey qualified as a person-centred counsellor in 2020. She has volunteered at 2 counselling organisations as a counsellor for the past 5 years. One was for generic counselling, one specialising in pregnancy related loss. Tracey worked at Spire Elland or 15 years in different roles including HCA outpatients. From this grew an interest in gynaecology from working in gynae clinics and gynae clinics specialising in endometriosis. Tracey completed BICA foundation course in 2021. Currently working towards BACP accreditation with an aim to complete this and the BICA accreditation in 2023. Tracey keeps up with regular CPD training in all areas of counselling issues.
Amy Tomlinson - Business Support
Amy started out with an NVQ level 3 in Retail Operations/Customer Service. She then changed her career towards administration working within the mail order sector and has previously managed a group of manufacturing and installation companies in Halifax for 11 years. Following redundancy Amy took up a new opportunity with the NHS and began her role at Yorkshire Fertility. She loves to go walking with her Cavalier King Charles in the countryside, spending time with her family and visiting Scotland where she also has family.
Susan McCabe - Business Administrator
Sue started working in a Solicitors as a Legal Secretary / PA. She then changed jobs and went to work for a Licensed Conveyancer and underwent training for this. Due to being made redundant Sue joined the Trust and began work as Secretary covering sickness and annual leave. Sue soon became Secretary for the Children Womens and Family Division here at Calderdale. In 2012 Sue was asked to cover maternity leave for Business Manager at Yorkshire Fertility and has been here ever since. She is responsible for the financial side of the unit. She also organises various events and is in charge of diary planning.
Sue Ellis - Admin/Reception
Sue moved from Lancashire to Halifax after achieving a degree in Administrative Management at Humberside University. She joined the NHS following a long career in the banking industry and is now a Receptionist at Yorkshire Fertility.
Kate Allen - Admin/Reception
I started working for Yorkshire Fertility back in 2014 at Calderdale Royal Hospital when we were then known as the Assisted Conception Unit. I have recently returned to Yorkshire Fertility having spent two years working in the Gynaecology Clinical Assessment Team at CHFT.
Julia Hollingworth - Admin/Reception

Antonella Cocco - Admin/Reception
Antonella started working at Yorkshire Fertility in June 2023 prior to that she has always worked in hospitality. Antonella decided to change her career and started working for the NHS . Antonella is really enjoy working at Yorkshire Fertility alongside her colleagues that she feels have taught her so much in such a short time . Antonella enjoys welcoming new and regular patients and following them on their journey. Antonella tries to make sure she does her best to provide good customer service and make the patients feel welcome when they visit the clinic.